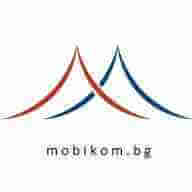 Mobikom Bulgaria discover how to thrive as a marketer in a world where everything is digital, website.
We at Mobikom Bulgaria are a consulting company specialised in the fields of data protection.
About the website requirements and designing
Less is more, simple is more secure.
512 bytes is equal to 512 characters
.With responsive website no need to use the mobile attribute. So no need to separate desktop and mobile website on different URLs.
Bestjobs - sophisticated job board will help you turn your job into a career, visit us here: bestjobs.bg
Visit accredited medias:
Bulgarian natural cosmetics from IONH BAS, enriched with Black Sea lye and healing mud, suitable for thalassotherapy and aromatherapy, SPA and Wellness programs SeaStarsShop